Technology is a driving force behind many people's lives today. It seems that technology has become an integral part of every aspect of the day, including the time people spend in their homes. However, everyone is getting excited about the luxury and convenience that their home technology provides for them.
Many people can get overwhelmed when looking for new technology for their home. Others struggle to find the items that will be of the most use to them. Here are six simple tech upgrades for every room in the home that anyone would love and use on a regular basis.
A Dropdown TV in the Bathroom
Many people already have TVs in the other main rooms of their home, but few people have a TV in the bathroom. It may seem like just a distraction to some for the morning routine, but a TV in the bathroom can be a great way to get quick updates in the morning and unwind at night. People can look into Direct TV packages at DirectSelecttv.com to see what options they can get for every room in their home.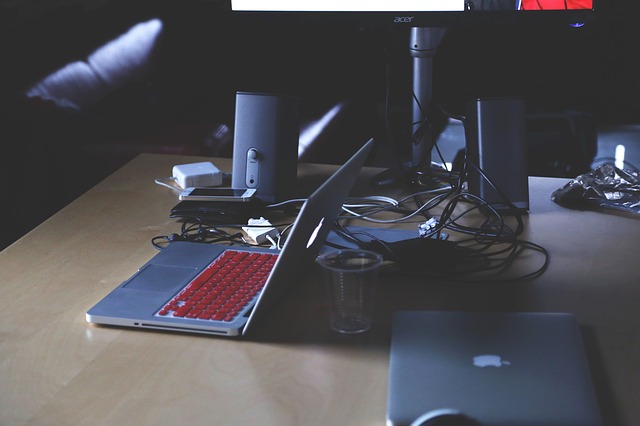 Temperature Control Sheets in the Bedroom
There is nothing more frustrating than waking up in the middle of the night for being too hot or too cold. This is a problem that everyone has experienced before. Temperature control sheets use NASA-developed technology to keep people at the perfect temperature throughout the night. A full night's sleep is an irreplaceable luxury that everyone could use.
A Cybertecture Mirror in the Entryway
Mirrors are a great element not only for their practical uses, but also to add style and design to a room. However, new tech can make mirrors and even more beneficial part of the home. Many people are investing in Cybertecture mirrors that can project certain information upon request. For example, use the mirror while heading out the door for the day to check the weather and get reminders for appointments.
A Memory Coffee Maker in the Kitchen
The morning coffee has become a tradition that most people will not break for anything. Having to reset the coffee maker for each person can be a hassle, and waiting for the coffee to brew can be a nuisance. Memory coffee makers can remember each person's preferences and even have the right coffee made for each person as they need it throughout the day.
Smart Washers and Dryers in the Laundry Room
It is so easy for anyone to forget about the laundry that they put in during the morning as they are rushing out of the door. Additionally, no one wants to wait for their laundry to finish all day. New smart washers and dryers can sync with a person's phone and let them control when the laundry will finish and help them remember what is being washed and dried.
Home Integration Technology for the Entire Home
With all of this technology in the home, it is easy to get it all confused. Integration technology can help home owners sync everything together and control it all from one device, even from their mobile phone.