Whether you're someone who has ever used a pressure washer for cleaning or not these powerful machines are handy for cleaning around the house. Sometimes it's best to leave these jobs to Vancouver pressure washing companies but if you want to do this on your own, you can try. The more common ways of using one might be for removing stains from the exterior of the house as well as dirt or moss from sidewalks and driveways.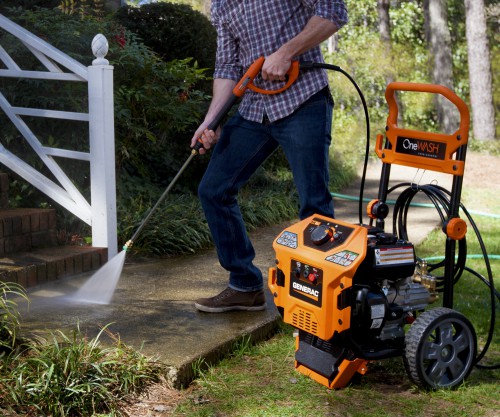 Besides the usual uses pressure washers can be handy when it comes to others jobs that require deep cleaning. If you're someone who gets satisfaction from cleaning here are some additional ways to utilize a pressure washer. Pick a warm, sunny day and tackle your usual projects along with some of the ones listed below.
Cars and Trucks – Power washing is a great way to remove dirt from your vehicles especially those hard to reach wheel wells and undercarriage. If you live in areas that receive a lot of snowfall it's an ideal way to remove the salt and sand used to keep roads clear and prevent rust from ruining your vehicle. Just remember to use a low setting or the clear coat or paint could be removed. If you own a motorcycle or RV pressure washing works well to remove dirt and grime.
Boats – Cleaning your boat with a power washer is a breeze even algae is easily removed, just use the lower setting to prevent damage.
Outdoor Furniture – Patio furniture, especially if it's not stored indoors for the Winter will look like new again using a power washer for clean up.
Decks and Fences – Exposed to the elements all year round these surfaces get a lot of dirt and debris, pressure washing regularly can restore them to their original color.
Fences – No matter if your fence is wood, vinyl or aluminum pressure washing will make quick work of the job
Garage Doors, Floors and Driveways – Constant driving, oil and fluid leaks can cause staining on driveways and garage floors. Power washing will remove stains and keep that garage door looking as good as new as well.
Grills – That backyard grill can be a challenge to get clean, pressure washing cleans up without the use of harmful chemicals, remember to disconnect and propane or electrical connections beforehand.
Lawn Mowers and Lawn Equipment – Keep these items clean while in use and before storing for the winter, removes grass and dirt for easy clean up.
What's In The Tree – Can't reach that football caught in the tree branches, a pressure washer just might be the solution for that too!
Don't like doing these cleaning jobs yourself? Why not contact your Local Pressure Washing Service instead.