Did you hear about the new Telematics Insurance policy? How would the Telematics device help lower your car insurance premiums? Read this article for details!
A Telematics device or a Black box is a gadget to monitor one's driving and is installed in your car. It tracks all the information about your driving habits and provides the data to your Insurance Company.
It's a fool-proof method to prove to the Insurer how safe you drive! Many Insurance companies have introduced this type of personalized car insurance that help you lower your car insurance premium through discounts offered on your safe driving.
Where is a Telematics Device Fitted
Your car is insured on the very first day as soon as your Telematics car insurance policy is active and you don't have to wait for the box to be fitted. The engineer from the Insurance Company contacts you for having the smart device installed as per your convenience at your home or work. It is fitted behind the dashboard of your car in no time.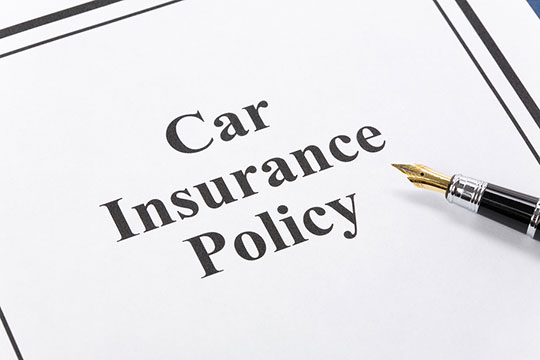 How does it Work
This drive smart technology called "Telematics", is a small palm sized gadget or a system that is installed in your car by your Insurance Company. It monitors, records and provides all the information about your driving behavior to the Insurance Company which helps them to access the risk and work out the car insurance premiums. The data recorded is as follows:
the number of times you break and accelerate sharply
your total distances and directions you travel
the speed of driving on different roads
the time of the day or night you drive (the risk is high during night)
how you change lanes
What are the benefits
Insurance companies have introduced the telematics car insurance to reward you for being a safe driver. You can qualify for discounts on your car insurance premium which would indeed help you save some bucks. For example if you put fewer miles on your car per day, you may earn a handsome discount on renewal.
Apart from qualifying for discounts on your car insurance premium, the telematics device might help you become a better driver. Telematics make things easier by recording your driving style further which also reflects online on the Insurance Company's portal.
You can go online, view the data that the Telematics device has provided and drive more safely thus by improving your driving behavior and being a more responsible citizen. This proportionally also improves the Fuel Economy therefore adding to your extra miles.
The telematics device is utterly safe and doesn't harm your car or its warranty at all. It only helps you save your money and earn those extra miles by encouraging good driving. It's like having a watchman sitting beside you while driving!
Who should go for the Telematics Insurance
It can certainly help you lower your car insurance premium on renewals only if you are a safe and responsible driver who knows all the tactics of good driving skills.
The drawback
Mind you, if you aren't a safe driver you better think twice before giving a thumps-up to the Insurance Company to have the smart box installed in your car. Your bad driving skills would be recorded by the insurer and instead of reducing premiums, you may end up having to pay additional premiums.
But, remember that you can improve your driving behavior by opting for this technology.
Weigh the odds
It is advisable for big car owners to go for this type of insurance since it would directly affect the premium. For example, if you own an Audi or a BMW or a Skoda, you know your car insurance premium is going to be relatively high. Thus, the cost of installing the Telematics device would be negligible. On the other hand if you own a smaller car like a Hyundai Santro or Maruti Ritz, you know your premium would be nothing more than Rs. 5,000/- approximately. Hence installing the telematics device would only add to your expenses.
So while you compare car insurance policies you can consider telematics insurance for your car by weighing the costs involved and the impact it may have on your premium.
Many insurance car companies in India would be introducing the Telematics insurance in the near future. Let's see how positively or negatively the consumers opt for this new technology. Whether they love it or loathe it, the use of this technology would be shared by the consumers as soon as they start using the Telematics Insurance.