What exactly is an egress window?
A question Victoria waterproofing contractors often get asked is, what is an egress window? An egress window is a window in your basement that provides a safe exit in case of a fire. Sadly many cases are occurring of homeowners being trapped in their basements during a fire when unable to use the only other way to escape. By law the window has to conform to certain standards to qualify mainly large enough to fit through. Most basements especially in older homes only have one entrance and on exit available most often the window was too small to conform.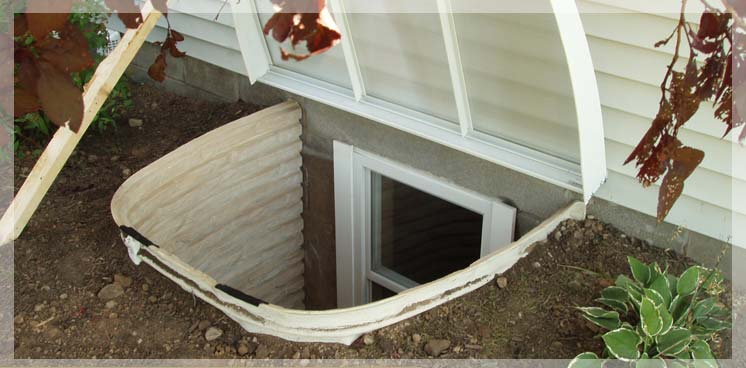 Many homeowners today are utilizing their basement space as a source of revenue by converting it into a rental suite. During the inspection process one thing the inspector will be looking for is an egress window to allow an escape route in case of fire before it can be a legal rental unit. Even if you decide to finish your basement as extra living space for your family you want to take the necessary steps to make it safe. Installing an egress window system ensures no one is trapped in the event a fire blocks the other escape route.
Benefits Of An Egress Window
Beauty, egress windows let light and fresh air flow into your basement space. Gone are the days of damp, dark basements, let the light shine in!
Safety
An egress window gives the homeowner peace of mind knowing their family can easily escape in case of fire or an emergency.
Increase Value
Whether you're contemplating selling your home or just upgrading your basement space and egress window will increase the value of your home.
Maintenance Free
Made from durable materials your egress window will not rot, rust or ever need painting.
Eliminate Water Leaks
Gone are any worries about water entering your basement when you replace that old, leaky window.
Thinking of installing an egress window? Contact Wet Coast Drainage Solutions for egress windows and all your foundation and drainage needs.