What to prefer – Business Process Management (BPM) or Customer Relationship Management (CRM) system – is one of the main concerns of the businesses that start playing with automation systems. The first seems to be something solid and associated with elaborating workflows routine and perfectly designed reports, while the second is a good tool for communications with the customers and keeping the tracks, but with limited frameworks. And to be true, it is hardly possible to decide, as whichever you choose, you will lose something valuable. But that could be a superficial opinion and subject to change after going into details. The main thing about dilemma of CRM vs BPM that there is no any opposition between them: the best way to get maximum of the both systems is to integrate them.
Process-Driven CRM Eliminates Alternative CRM vs BPM
Business process management is optimizing the real processes in organizations and fitting them to unified structure with ready-made solutions. The main features of any BMP system are:
BMP Engine to design company processes
Ability to run the designed processes
Ability to assign and manage tasks
Ability to store, access and analyze the data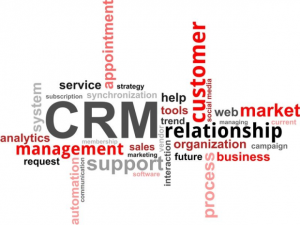 There also many other functions that may be included in the business process management software, but they are optional and depend on a developer. Bpm'online's process-driven CRM offers a combination of BMP tools and customer relationship automation, that gives users the advantage of well-structured processes combined with responsive case modeling. To understand better, how the idea is embodied and how the solution meets traditional custom relationship, watch a webinar video explaining an essence of transformation of old fashioned data recording machine into the ultimate tool to manage the whole enterprises cycle: CRM vs BPM.
The core functions of CRM system are:
Contacts and appointments management
Sales Force Automation
Mobile accessibility
Master data management
Sales reports retrieving and analyzing
Using CRM on BPM platform together allows adding functionality to the enterprise system and shifting a focus from collecting and managing data to managing the processes and cases, thanks to such BMP features as:
Dynamic case management
Request management
Problem management
Change management
Knowledge management
Bmp'online developers have included the whole set of flexible tools in the three products connected in one chain https://www.bpmonline.com/crm-products, offering the customers the powerful mean to boost a performance and gain more profit on the same ground. Additionally, you can enjoy the feature developed to create a better user experience:
Open configuration
Responsive interface
Process designing tools
Role-based administration
Integration with 3rd party apps
Adaptation to any device
The users may continue arguing – whether process-driven CRM with dynamic case management may be considered a BPM software or BPM with integrated CRM module is no more BPM – but all of this is only theorizing. If you have tailored automation system meeting your company structure and dealing with real situations, what more can you wish for? There is no such contradiction as CRM vs BPM; there is a synthesis of CRM & BPM.
Knowledge Hub and Discussion Room
Knowledge is the key that can open any door, so if you wish to find a great stock of ideas, advices and tips, visit bpm'online's community that is available 24/7.  Here you can study exclusive materials on the products and discuss your problems with other members. You even may contribute to product development, if you share your ideas how the products' features can be improved. Your experience and your ideas are valuable for us.