It is obviously not an ideal scenario when home appliances break. They are expensive items and you depend on them for a lot of work. The ideal scenario would be to schedule an appointment to diagnose and repair your appliance.However, appointing an unqualified company to do the job will add more stress. When a home appliance breaks, do not hesitate to look for the best repair company. There are hundreds of renowned companies which will accomplish the job promptly and accurately.
The ideal way to find the right company for the job is to ask specific questions. You must not only ensure that they are experts in the field but also that they are the right fit for you in terms of location and price. Below are a few factors that you must consider before hiring someone. These will help to limit your options and then select a good repair company. When you interview a prospective firm, ask about past experiences, warranties, cost, payment methods, etc.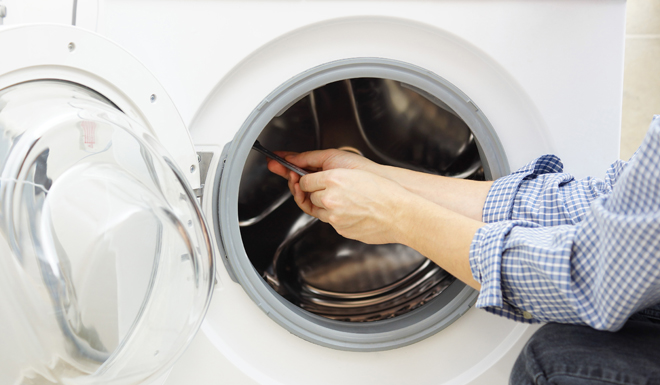 References
Experience is one of the most important considerations. Ideally, you should hire professionals who have prior experience with home appliances.   It is best if the company can share some references. Be sure to contact the references and enquire about their service experience. If their reviews are positive, you can consider working with the company. On the other hand, if they hesitate to provide references, you should understand there is something to be concerned about.
Warranties
The professionals will handle and dismantle products worth hundreds and therefore, some sort of repair warranty is expected. You will pay a lot of money for a repair and, therefore, will not be happy if the appliance breakdown again. Look for a company which offers warranty or guarantee of their work.
Pricing
Before you engage in a contract with the company, it is essential to discuss pricing. Discuss how much they will charge to fix the appliance and finalize them only if the amount is in sync with your budget. You can ask about a specific service and get an idea of their pricing strategy. Request them to break down the estimate and explain what fees they include. You can compare prices of same repair work at multiple companies before making a decision.
Insurance Coverage
If you want to avoid unwanted charges, enquire whether the company has insurance coverage or not. If an individual from an uninsured repair company gets hurt while working on your product, you may be held liable for the medical and other expenses. On the other hand, insurance company bears the charges if the company is insured.
Preferred Payment Methods
Ask what payment methods are available. If the firm accepts credit card payments, you can conclude that it is established and reputed. This is because businesses have to complete a background check to be able to receive credit card payments. It is also better for you as customers have more protection if they get poor service.
Years of Experience
Even though the number of years a company served in the industry is not always a correct indicator of quality, it suggests experience. A company which has long business history can be deemed as successful and trustworthy. Also find out what training and expertise the employees have.
By asking these simple questions, you can easily distinguish between a reputable and novice company or technician. Interviews can be misleading sometimes, so refers to other sources as well. You can check online reviews from previous clients and decide which will be the best home appliance repair company.