When you are looking for a new office space, there are so many decisions to be made. Will the space be affordable? What kind of work will need to be done to refit the space to meet my company's needs? While you are busy taking care of your business, you need an experienced, dedicated team to take your plans from conception to completion.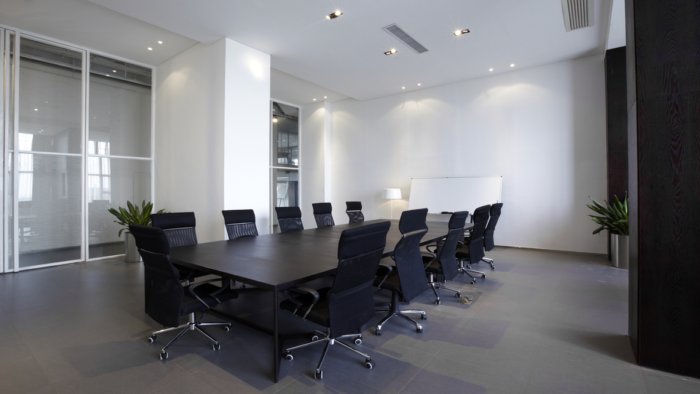 What Should I Look For in a Commercial Agent?
One of the first qualities sought out in a commercial agent is their experience. A company like Saracen Interiors, for example, brings decades of experience to the design table. Agents with strong experience will have connections to the best in real estate research for your needs and will be able to bring together a team of designers, engineers and other dedicated professionals. From the very beginning of your search, hiring the best will ensure you wind up in the office you've imagined, within your budget and a completed list of project requirements.
Whether your business is expanding to a larger location or seeking a new space in the heart of a busy business district, ensuring your team knows your expectations is crucial. Hiring someone with knowledge of the best properties for sale or lease and if it will work for you will save you time by bringing you only listings that meet your criteria. In addition, being able to combine your business needs along with your budget will make sure you don't exceed your bottom line. Keeping your customers satisfied and ensuring they can interact with you in the perfect location makes good business sense.
Wouldn't I Save Money Doing This Without An Agent?
One of the key advantages of having someone highly experienced in creating the perfect workspace for your company is experience. Knowing the top real estate agents, office design specialists, and construction engineers in the business saves you money, not to mention time. Instead of spending hours looking at listings, making countless phone calls for estimates and quotes, you can spend your time doing what you do best; taking care of your company.
When you put an agency to work for you, all aspects of your project are handled with expert attention. A streamlined list of properties already whittled down so you don't have to do the searching will give you the time to only look at the right locations and space for you. After you've made a decision, your design space will be constructed by the top professionals who have not only your design in mind, but your budget. It's easy to go over your budget when you have to call, interview and hire each individual contractor for the acquisition and design of your project. Sit back with confidence while this is done for you.
The day your new location is ready, you'll walk into your new space, satisfied in knowing you've taken the time to hire the best. Your new space will keep your employees and clients in an environment you've designed to enhance their experience and keep your business growing and reaching new goals.