In India, Fixed Deposits have continued to attract investors despite the emergence of new financial products. This devotion towards Fixed Deposits can be attributed to their low risk, while offering guaranteed returns. Further the minimum amount for Fixed Deposit investment is just Rs.1000 making it possible for one and all to open a Fixed Deposit account.
Opening a Fixed Deposit account is a simple procedure as well. Submit your KYC documents, choose your scheme, the interest rate and tenure; voila your FD is in place to give you a guaranteed return over a period of time.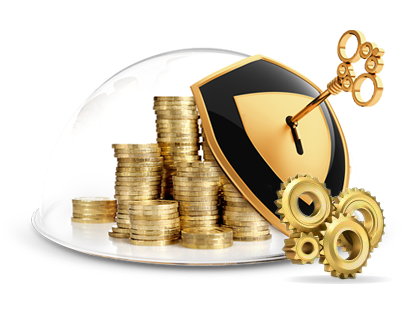 Choosing a Fixed Deposit scheme can be a daunting task indeed; with new fixed deposit schemes introduced by banks, selecting the best Fixed Deposit Scheme requires you to give due consideration to the following factors.
Choosing the scheme that offer the highest interest rates gives you the maximum return on investment.
When the interest rate is high, even a small investment can give you great returns. You can choose to open a double-benefit Fixed Deposit. This type of deposit gives a higher yield on the principal at maturity, as the interest is compounded quarterly. Unlike other types of fixed deposits, the full value of the double benefit deposit is paid only at maturity.
You might be investing in Fixed deposits for earmarked purposes. Choosing a scheme that offers you flexible tenures will meet the purpose of your investment.
If there is need for funds in the short term, you can choose a short term FD and a long term FD for long term commitments. The Fixed Deposit minimum period is 7 days and can be held for a maximum period of 10 years. To earn a return out of short term funds, you can open a FD minimum period deposit.
Deposit Insurance Coverage
The changes in the economy has its impact on the banks and financial institutions. In the event of an adverse impact, if any of the financial institutions face a financial crisis, your money is at stake. Hence deposit insurance is very essential.
In India, Fixed deposits with nationalised banks are covered by deposit insurance to the extent of Rs. 1 lakh in respect of deposits held with each bank.
While opening a FD does not demand any fee, a penalty is leviable in case of pre-closure of an FD. So, it's best to choose a scheme that levies the minimum penalty clause in case you've to break the fixed deposit before maturity.
Opening/renewing a fixed deposit involves administrative procedures. You'll need to resubmit all KYC documents and others like identity proof and address proof.
Instead, if a scheme offers an auto-renewal option, you'll face no hassles such as having to remember the maturity date and heading to the bank to complete formalities. By opting for the auto-renewal option at the time of opening the FD, the standing instructions will activate the auto-renewal feature.
Selecting the best fixed deposit scheme ensures that your return from the investment is maximised, you pay the minimum charges, enjoy a flexible deposit tenure, and are free of all procedural hassles.