If you're passionate about a hobby like gambling, it's great when you can find those movies that reflect what you enjoy doing best. While you may do most of your gambling and gaming online, it's always nice to dream about having one of those change of life gambling moments as are so often depicted in the movies.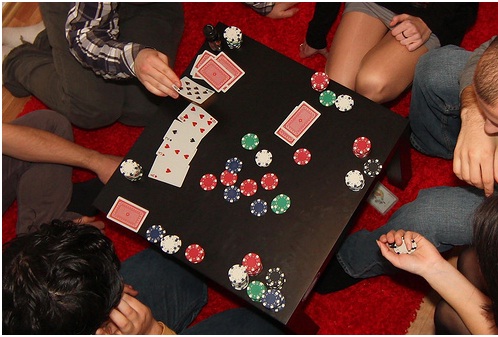 by nicubunu.photo
If you've not yet tried casino gaming at home, you've been missing out! If you visit 32Red casino for example, you will see the huge array of games at your disposal on just one site. There's no chance of running out of entertainment opportunities when you join an online casino; in fact, there's a big chance you'll run out of gaming cash before you get tired of playing!
Rounders (1998) is one film that shows the highs and lows of the gambling game. Matt Damon and and Ed Norton play the roles of Mike McDermott and his long-time friend Lester 'Worm' Murphy, who make their living 'rounding' – playing high stakes underground and illegal poker games in different cities.
The pair are rounding in order to settle Worm's debt to a Russian gangster 'KGB', played by John Malkovich. It's the same man who we see McDermott losing his entire $30,000 bankroll to at the beginning of the film. But when it looks like they've done just enough to clear Worm's debt – he is caught cheating and they lose everything and get beaten up in the bargain. Worm does a runner and McDermott is left to face the music alone. He finds himself sitting down to face KGB in a final 'roll of the dice' game of Texas Hold'em, which he wins, of course. Though it wasn't a box office success at the time of its release, Rounders has become a bit of a cult view among poker fans.
In real life, Damon is actually a pretty good player in real life and is often in private games with friends such as Ben Affleck.
Kevin Spacey  and Jim Sturgess starred in the 2008 film 21, which is all about blackjack and card counting. Spacey stars as MIT professor Mickey Rosa, who gathers together a group of students to pull off a casino heist with him. Based on the real-life story of the MIT Blackjack Team, this movie weaves together fact and fiction.
In the film, the team spend hours perfecting the card counting techniques and 'spotters' give signals to 'big players' when it's the right time to place big bets at the blackjack tables. Things don't go as planned, though, when the team members start to plot against each other. It's not one of the greatest films but if you love blackjack, you'll probably enjoy this movie.