1.  SoulCycle
Celebrity Fans: Nicole Kidman, Kyra Sedgwick, Lady Gaga, Chelsea Clinton, Katie Holmes, Kelly Ripa, Ashley Tisdale and Jennifer Anniston
Famous for its mixture of upper body toning and intense cycling, SoulCycle (or Spin to you and I!) has Hollywood's hottest stars pedalling their way to one totally insane cardio workout. The entire class pumps to the beat of heart-pounding music in a romantically lit studio while the instructors holler out motivational phrases, so it's easy to become obsessed! It may be one of the more expensive group fitness classes, but it's well worth it—you can burn up to 700 calories in 45-minutes!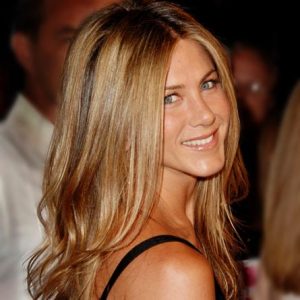 2. The Bar Method
Celebrity Fans: Louis-Dreyfus, Kelly Osbourne, Zooey Deschanel, Drew Barrymore, Dakota Fanning, Ashley Benson, Lucy Hale, Ginnifer Goodwin, Lisa Rinna, Denise Richards and Anna Paquin
Move over Zumba! There's a new dance-based workout that has all the celebs buzzing. It combines ballet moves with yoga, core conditioning, weight training and Pilates.  The Bar Method is a guaranteed way to dance yourself a tighter, longer, leaner —and more graceful—body. Some other fashionable ballet-inspired barre workouts are Physique 57, Cardio Barre, and Barre 3.
3. Barry's Boot Camp
Celebrity Fans: Katie Couric, Kim Kardashian, Sandra Bullock, Katie Holmes, Jessica Biel, Amanda Seyfried, Carrie Underwood and Christina Applegate
With an ballpark of 1,000 calories burned per one-hour class, it's easy to see why so many celebs are racing to get their boot camp on with Barry. Voted "The Best Celebrity Workout" in many publications, this action packed, high-energy class with its killer playlist actually makes interval training enjoyable! Every session alternates between guided treadmill runs and resistance training with elastic bands, kettle bells and body bars. Each class is different, and you'll not be able to move after any of them! Sadly Barry's all the way in the US so I guess I'll have to make do with my boot camp in Milton Keynes —but hey, they give me a pretty good run for my money too! No celeb buddies to play with though *sad face*.
4. Piloxing
Celebrity Fans: Kirsten Dunst, Heather Morris, Alexis Bledel, Vanessa Hudgens, Hilary Duff and Scarlett Johannssen
Piloxing is a brutal combo of—can you guess?—Pilates and boxing. The core-based workout packs a serious punch when it comes to calorie burning (up to 900 per one hour class) and having some fun at the same time. The creation of celeb trainer and Swedish dancer Viveca Jensen, every challenging session will burn fat, tone muscle, and whip you into an awesome shape in no time. You'll also feel sleek, sexy, and powerful to boot.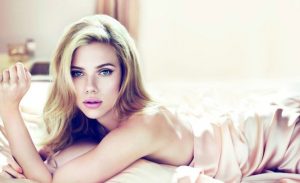 5. S3: Strong, Sexy and Svelte
Celebrity Fans: Bethenny Frankel, Tina Fey and LeAnn Rimes
Created by celeb trainer Kristin McGee, S3 combines three workouts for one hot body: dumbbell toning, Pilate's core work, and power yoga. All three 25-minute programs feature yoga-inspired moves with yoga-inspired elegance so you can look strong, sexy, and svelte like all your favourite the celebs. And the best part? No need to fight traffic to get to a gym; you can do this full body routine in the comfort of your own living room since it's available on DVD. No excuses for skipping this one!