Chennai is known for its traditions and the same reflects pretty much in the lifestyle of its inhabitants.  Colorful garlands and brass artifacts symbolize a wedding here. The new-age-Chennaites, however, are incorporating specific themes like vintage, traditional, fairytale, rustic, beach etc. in their weddings. If you are getting married soon in Chennai and want a vintage décor, then you can achieve this without completely letting go of the city's wedding décor essentials. But, you may need to tone them down a bit.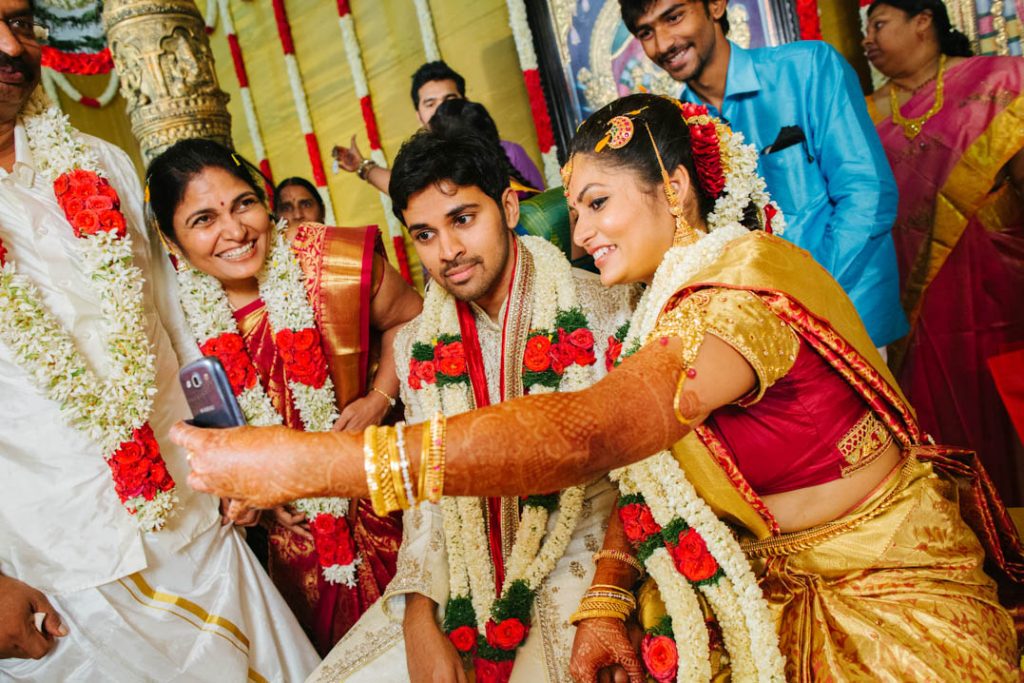 In this post, we will tell you how to incorporate certain elements to bring a classic vintage look to the ambiance. Not only it will set your wedding apart from your contemporaries' but also will encourage your Chennai wedding photographers to work magic with their lenses.
Pale colors: Let pastels rule. Bright flashy hues are a complete no-no for vintage décor. Choose creams, peaches, mints, powder blues and beiges for the entire decoration including flowers. Make sure, your attire color is not in stark contrast with the theme.
Lace: If it is lace, it is vintage. Use lace furnishings wherever possible. Keep wedding favors in small boxes wrapped with lace. You can even use a lace dupatta as a throw on your chairs.
Furniture: Use vintage furniture pieces like a chest of drawer to keep the drinks or favors. A loveseat will be ideal for you two to sit and pose. Serve the desserts on a cart. Use an old mailbox to keep wedding cards.
Black and white photos: These speak class. Display your black and white pre-wedding photography at the entrance. Or you can make an interesting family plant by showcasing your old family photographs on a ladder or a door.
Lights: Shun strong white LED lights. Pick warmer yellow lights mounted inside lanterns. You can hang a bunch of these lanterns at different heights to create an amazing effect. Use candles on old brass candle holders on each table. You can also use brass oil lamps for the same purpose. Put a big old-fashioned chandelier at the wedding hall.
Cascading floral décor: This is oh-so-vintage! However, make sure to use roses, carnations etc in pale colors along with some greens. Use pearls strings along with the arrangements. You can also use fabric flowers to get the perfect look.
You: You are the center of attraction at your wedding and hence, your attire and makeup need to complement the décor. Long sleeved blouses lend a vintage touch. Go for chikankari instead of heavy zari work for your lehenga. If you must use zari, get the muted variety. Keep your eyes dark and lips neutral. A bouffant hairstyle will look absolutely gorgeous with pearl hair accessories.
The vehicle: Arrive at the venue in style by a 1949 Cadillac Series 62. Or arrange for a 1967 Pontiac Firebird for your groom to wow the invitees. To add some quirk to the ceremony, let your new husband ride you away from the venue on an old LML Vespa after 'Vidaai.'
You can use many other elements to your wedding to give it a vintage feel. Make vintage themed invitations. Decorate the venue with old wooden mirror frames, old suitcases, lace umbrellas, antique keys, vinyl records and retro typewriters. Use vintage bottles as flower vases and China crockery as dinnerware. Keep your guests cool with some old wall-mounted fans while they sign the guest book with a quill and ink. All these will make the event memorable by taking you and your guests to a bygone era. Additionally, it will allow your candid photographers in Chennai to make an album worth treasuring.