Corporate video production is a great way to showcase creativity despite many, many challenges.
Corporate videos have always been a great tool to present the assets of a company in order to position its brand in front of its intended audience and the public at large as well. However, corporate video production can quickly become a slippery slope if caution is not exercised and the execution boring.
Although makers will try and bend the rules to come up with interesting corporate videos, there remain some ground rules that need to be followed.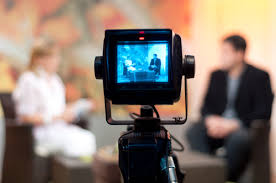 Corporate video production: The dos
The first step is to come up with bound script that can be neatly executed. For the script to be error-free one must pay attention to what the client wants. Do they want a flashy product that takes everyone by surprise or are they leaning towards presenting their image in a subtle fashion? These aspects matter because at the end of the day the client will have to 'ok' the project.
Pre-production is crucial for corporate video production. Most corporate videos are filmed on location; therefore, make sure that the team is prepared. The equipment needs to be tested before and apt for the shoot. Ensure that production assistants know their job well so that time is not wasted in getting everything ready. An on location shoot will also require the team to 'be on their toes' because things may change without notice.
Make sure that you enough data from the shoot because re-shooting footage for a corporate can be a painful experience. For this reason it is important to stick to the script but to also be mindful that some elements might come in handy during the edit. Therefore, 'roll the camera' even if it is not mentioned in the script!
Corporate video production: Don'ts
Do not promise anything that you will not be able to deliver to the client. For example, if you promise drone footage make sure that the drone is present on the shoot. If you try to wing it in edit it will only end in making the video shoddily produced. It is always better to present realistic promises to the client that you are sure you will be able to pull off.
A lot work goes into the edit of a corporate video to make it engaging. However, steer clear of over-editing, of over-processing the footage and adding unnecessary graphic detailing. There is a line between something looking snazzy and something that looks like an over-processed 'nightmare'.
This is perhaps the most important don't. Do not make the corporate video too long. These videos are supposed to be crisp and short — they need to highlight the positives of the business and leave a lasting impression. A long corporate video will only end up distracting the viewer from the intended message.
Corporate video production is a specialized skill. It requires a team that can churn out entertaining content from base material that might not be that appealing. This is where the brains of the director and scriptwriter come in and one must ensure that the end product is an effective message that is clothed in an entertaining format.