ADT intruder alarms are one of the best alarm system in the UK that have been serving important public institutions like banks and foreign embassies since more than 50 years. Its alarm systems are monitored by the ADT's Alarm Receiving Centre at all times of the day. Read on to know why ADT alarm systems are necessary for protecting your home.
In the UK alone, ADT's alarm system has been securing valuables in banks, police stations, airports, and foreign embassies for more than 50 years now. ADT is an organization that provides it alarm system services in more than 35 countries.
An interview reveals that 93% of UK will be hesitant in committing a burglary at a house protected by an ADT alarm system.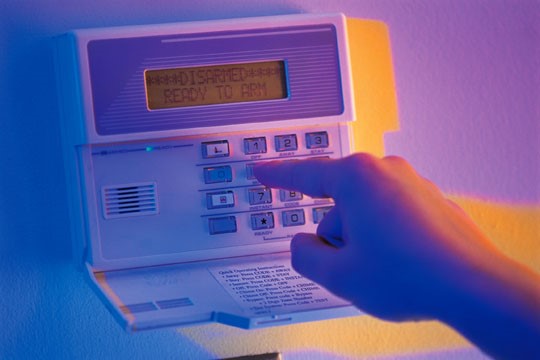 Here's a low-down on ADT alarms and how they work.
The wireless intruder alarm kits by ADT are absolutely hassle-free and easy to install. They are monitored every second of the day through a GPRS technology, which means that you do not need a phone line at home for it to work. Any threatening signal caught by the system is transferred to ADT's Alarm Receiving Centre via GPRS. In addition, the four verified keyholders of the house are also notified as soon as a threat is perceived.

 
ADT includes maintenance of its alarm systems in its package. It is their responsibility to make sure that the system in your house is always working. For this, they have a standard procedure of servicing alarms. Moreover, you are covered for parts and call-outs if your system goes faulty.

 
ADT's wireless systems adhere to military standards. They are so discrete that there will be almost no impact to the aesthetics and decor of your home. In addition, the system is equipped with a smoke sensor that is connected to the fire brigade service via ADT's center, thus making you tension-free if you are out of your home for any reason.

 
There is a smart pet-detector installed in the ADT system that determines whether a disturbance is caused by an animal by gauging the weight of the intruder. This serves the purpose of ruling out false alarms. ADT's systems allow pets to roam around the house without any hindrance. 
Does it Give Insurance Discount Too?
If you are thinking of getting an alarm system installed for getting discounts in home contents insurance, then you must know that Tescocompare, a comparison website, says that the average saving on your annual insurance plan would be no more than $5, an amount that is negligible compared to the cost of buying and installing even a basic alarm system. What's more, there are some companies like Budget, Bradford & Bingley, and the AA that do not offer any changes in the insurance premium if you have an intruder alarm system installed. Though Prudential, Kwik Fit, and Swinton are willing to give a small respite.
Insurance discount or not, you have to have an alarm to protect your valuables and free your mind to enjoy your vacation at peace.