In recent times, there has been a significant increase in the number of thermostats available in the market –especially programmable ones. The increase in the thermostat brands and varieties is beneficial, but at the same time it gives an average homeowner a headache when shopping. Most of the time, homeowners tend to choose the lower priced items which is not always a good decision. At the same time, not all expensive thermostats are to be trusted. So, how do you choose the best home thermostat?
First of all, your schedule will help you determine the kind of thermostat that will work for you. Programmable thermostats allow for setting of the temperature for many days in advance and might be useful to people who are not always at home every day of the week. It will allow you to control the temperature in your home, hence increase the efficiency of your devices. Programmable thermostats are usually easy to acquire and should fit in your budget comfortably.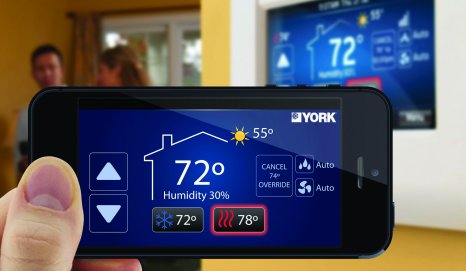 A non-programmable thermostat is cheaper but only ideal for those who are always home since it requires manual configuration. With this type of thermostat, you can change the temperatures anyway you want hence it will help you save a good amount of money.
If you are a bit savvy, you might want to check out the wireless thermostats. These types of thermostats have been designed to utilize the power of the internet to deliver exceptional functionality that allows you to control the temperatures of your home no matter where you are. They inform you the level of humidity inside the home and also outside and can even show you a 5-day weather forecast. Most of these units have a touchscreen with bright LED displays that not only look fancy. They are also fitted with sensors that cause it to light up whenever you pass near them.
Digital thermostats are gradually eliminating manual thermostats from the market. They allow for more precision when controlling temperatures and in the process give you more control over the utility bills. Another advantage is that you can schedule the thermostat to reach a certain temperature at a particular time. With this setting, you can always program it to make your home cozy before you arrive during winter. With manual thermostats on the other hand, you just have to do everything on your own.
After understanding the types of thermostats available, it will be your duty to choose one that suits your lifestyle. Also, you might want to ensure that it is capable of saving you energy costs and is available at an affordable cost. In most cases, programmable thermostats go for less than $100 while smart thermostats that have a Wi-Fi connectivity will cost you up to $250. It is therefore important for you to use the information provided here to make an excellent choice before you head out shopping.