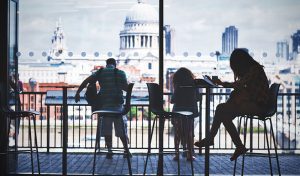 Introduction
 Indeed, spending one year abroad is enjoyable. It's an amazing experience and I'm learning a lot. But at the same time, it is hard. Extremely hard. And a lot of people don't get that. But sometimes you feel lonely and homesick. So for those who plan to study overseas they mainly face some challenges of studying abroad.
Cultural misunderstanding
As a foreigner, you don't have an idea about the local culture and each one of those unwritten rules of your host country. Let's get one straight thing that you will commit errors, and many might be awkward. Don't be shamed; learn from cultural misunderstandings and don't make them again. And again, given a year then you will become familiar with know all these unspoken rules.
So, an easy way to escape cultural misunderstandings is to quietly observe that what others do and how they interact with each other if you have any doubt or problem just ask then you will find many people feel happy to talk about their culture, custom and their values. They will surely enjoy sharing their internal rituals and knowledge with you.
Feelings like a stranger
No matter which country you are going to and where you are come from, It's obvious that sometimes you feeling like a stranger or an outsider. You will find yourself speculating that why everyone is laughing and you didn't realise that anyone had told a joke on you. In most countries, it is unlikely that you will intentionally feel uncomfortable and unwanted. And then your self-confidence is going to low but don't worry once you grip their cultural norms, you will start feeling comfortable. Don't let this discourage and disregard you. Many people come from different countries for completing their further education and when everyone has known each other they become very encouraging and friendly.
Currency difference and cash problem
One of the major problems of studying in abroad is currency difference, this problem doesn't hurt you if you are only going to visiting for a short time but if you are going for a semester or more it does have a big impact. So, make sure that you are good conversion so you can easily figure out the prices when you are buying something. And also you should well aware of the actual prices and if you unaware then ask from locals that how much they would expect to pay and if you have been shortage of money and you are running low on cash make sure that you have your saving, if you don't have, then give access to your parents or someone who can easily transfer the money to your account because without money you cannot survive in another country.
Language barriers   
The language problem is a very obvious problem because every country has a different language or accent and this is probably the most obvious challenge of studying in abroad. Language barrier means that you are struggling to learn a new language and it could be that when you thought that you were fluent but unable to understand the local accent. Because even you are studying in those where you can speak the same language of your country but there are other hurdles that can face like, accent issue, vocabulary issue etc. So the words that students are feels to difficult to learn, but the language problem also goes away in time once you are immersed.
Now that you are able to anticipate the common problems to study in abroad and take them in stride so, you can easily focus on that what is most important, have fun and enjoy your study in abroad.
Author bio
Roman Pitter is a mentor of students in an educational institute in Manchester with the experience of more than 4 years. He is well known for serving the students through his customs essay writing services and online assignment help UK, so many students availed his proficiencies in an amazing way. You also have the opportunity to reach him through our website best assignment writers.