Music plays a big part of many lives- it inspires, relaxes, pushes and unites us. It's a universal language that brings us together and unites people all around the globe. However, like with many other forms of art, being a successful musician and being able to support yourself with your talent is extremely difficult. This scares some people off from making the plunge or even attempting to aspire to become part of that crowd. But living a life that is devoid of passion and love for your job is nothing to aspire to either.
People who want music to be a big part of their lives and have it as their career have quite a few options, however. Everyone knows that musicians are not the only ones involved in the music industry- actually they are outnumbered by those who produce, engineer, market, promote, recruit, and more! Just think about all the people backstage during a big concert vs. the number of those onstage. It takes an entire crowd to make that event go on, chock full of talented and passionate professionals. That's great news for those who want a life of music but don't image themselves as a professional musician.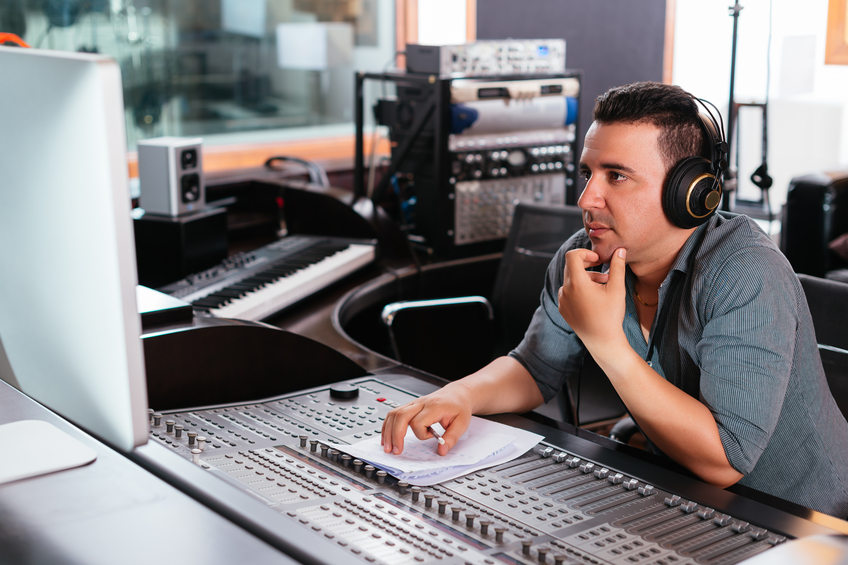 Here are 3 Music Industry Jobs that you can comfortably live off of but still be in the music scene.
Sound Engineer
Working as a sound or audio engineer is perfect for a music lover who is also great with tech. This person is responsible for recording albums and the quality of effects during a performance. From positioning microphones to creating interesting effects and balancing the sound levels of instruments, voices, etc., audio engineers make sure that the audio quality is the best it can be. People interested in this type of work attend a school with a strong program in sound engineering and then work their way to where they want to be. A sound or audio engineer is one of the most lucrative music industry jobs on average, and can come with yearly salaries over $90,000. Oh, and did we mention that they work with a lot of famous and influential people?
Manager
Musicians come with all kinds of temperaments and personalities. However, it is rare that artists are also excellent businessmen, especially without support from their managers. It is usually up to a manager to arrange recording sessions, concert sessions, collaborations, promotional materials, etc. Individuals who are very organized and have connections in the music industry are definitely at an advantage here. A college or university degree in business is an industry standard.
Marketer
It takes a lot of work from someone to go from performing at local pubs on open mic night to winning at the Grammys. Though talent obviously has a great influence on this, proper marketing is another important ingredient for success in the music industry. Promoting tours, album releases, and even new singles takes a savvy and smart marketer. Being deeply involved in the target market of the bands or musician that are being marketed gives one a huge advantage. Though a proven track record will be your greatest bargaining chip, a foundation built through an education at college or university is an expectation and will give future marketers a lot of knowledge. Programs that emphasize marketing and advertisement will be especially useful.
Just because your most played instrument is a record player, doesn't mean that there's no place for you in the music industry. It takes a team of people outside of musicians to create and produce music that you hear on the radio or in concert. Joining in on the fun can mean a livelihood revolving about your passion while still making a good living and being able to support yourself and your family.