The frenzied rush of the week, the roaring sound of the horn, the hours spent in the traffic jam, the repetitive 9am to 6am work, that is maddening and yes that is Delhi, the commercial center of North India. With such lifestyle, one always looks for an escape to rejuvenate themselves from all the hectic schedules.

No city can be complete without hangout places where you can only enjoy with your friends. The supply has very well responded to the demand and Delhi has a plethora of attractive and enjoyable hangout places. Whether you are a bunch of bookworms or shopaholics or just plain foodies, you will find more than enough in this city. Our national capital is linked with every part of the country and you can easily get Mumbai to New Delhi or Hyderabad to New Delhi flights and experience the most exciting places to visit here. Delhi being a remarkable metropolitan city, you'll quickly find a place where your gang fits in. It will add-on to your experiences and will give you memories to cherish throughout life. Don't hold back. Go explore!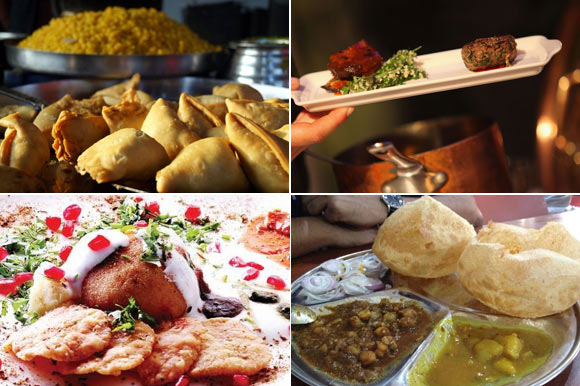 Paranthe Wali Gali
Chandni Chowk is a food lover's heaven and Paranthe Wali Gali is the tried and tested angel's palace. The name explains everything, where 'Paratha' is  stuffed Indian flat bread and 'Gali' means a lane. Paranthas are prepared with plethora of choices from green chillies to cottage cheese. Lassi is also served with your paranthas; bottoms-up is a perfect entertainment.
Museum of Toilets
With your group of friends this would be the best place to visit in Delhi. People with a healthy humour will absolutely dig this place! It is what the name says- a museum of toilets right from the age before christ to modern accessories. This place will definitely spice up your mood and will give you memories for lifetime. A time spent with good laugh and best people around is the best ice-breaker!  
Hauz Khas Social
If food is your priority, then Hauz khas Social is the best place to go to. With the most amazing ambience and interiors dotted with crazy hindi sayings posted everywhere and a gorgeous terrace view of the lake, this is one of the most visited places in Hauz Khas. The drinks are very popular here, especially the Ice-tea and also the tempting food that is reasonably priced. The atmosphere is very sociable to hangout with friends or to make new friends. There are much more things to do in New Delhi and especially here in Hauz Khas.
Mocha Arthouse
Mocha Arthouse is the place to visit when you are bored of drinking and want to do food and hookah. It is a popular place in the city and the best place to visit with your friends. The place is built with red bricks and the enticing food is what brings the cult-followers back here time and again. People who are interested in art will have more interest here as this place has a lot of paintings to praise and adding to the exposure.