Mirrors can make a room, there is no doubt about that, and if there is one stand out style that will turn heads time and time again, it is the venetian mirror. The distinctive design of the beaded and bevelled glass, within a unique, ornate frame makes the venetian one of the most popular and most versatile styles available. Whether you favour shabby chic or great grandeur, the multitasking venetian mirror will complement your personal preference. Here we show four of our favourite ways to show off your show stopping mirror in any room.
Old School Glamour
Nothing oozes old Hollywood quite like a venetian mirror, so why not make a style statement and allow multiple mirrors to take centre stage over your fireplace? This eclectic assembly gives a fresh new twist on old school glamour and will draw many an admiring glance from your guests.
Mix it up
If you love to combine classic pieces with clean lines, then you will love the contrast between the intricate venetian mirror and a minimalist modern shelving unit. This can be replicated in virtually any room from bedroom to bathroom and beyond, so think outside the box and make the most of your home's natural light with a magnificent mirror.
Grace the Garden
The use of mirrors is not limited exclusively to indoors, so why not venture outside with your venetian mirror and create a stunning focal point in your outdoor space? These delightful decorative mirrors are just perfect for adding glitz to your garden, whilst also reflecting the stunning scenery and making your garden seem much larger.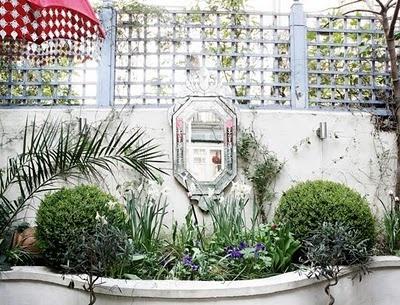 Leaning Lovely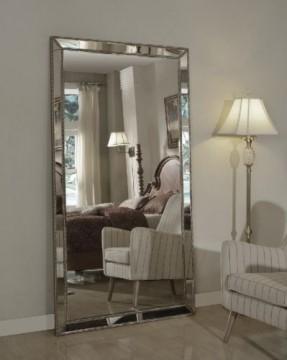 Not all mirrors have to be hung and we love the dramatic effect created by the oversized venetian mirror leaning against a wall. This is one of the easiest yet most effective ways to give a boutique feel to a bedroom, plus you can simply reposition it anywhere in the room to reflect natural light and create a warm, inviting atmosphere.