As temperatures and humidity levels become unpleasant during summer, you will want to be able to enjoy the comfort that air conditioning brings. Imagine your disappointment if you turned on your AC only to find that it was out of order. This is the type of situation that countless people find themselves in each year. This could be avoided by simply checking the air conditioner is working before it will actually be used. Spring is a great time to do this.
If you find the unit is not working, you have plenty of time to arrange AC repair. You will then be sure of having your air conditioning when it is needed. Sometimes, the cause of a malfunctioning air conditioning unit is something simple that you may be able to sort out. When our units are idle, we tend to store things around them. This can lead to dust and debris getting into the system and interfering with its proper function, so make sure nothing is interfering with your unit.
Even if the air conditioner switches on correctly, you should pay attention to how it is performing. If it is running constantly, or switching on and off far too frequently, you will need to find out why. When this happens, your unit is costing you more on energy. Additionally, the unit is operating under stress, and it is more likely to fail completely. Some of the commonest problems with air conditioner units are listed below.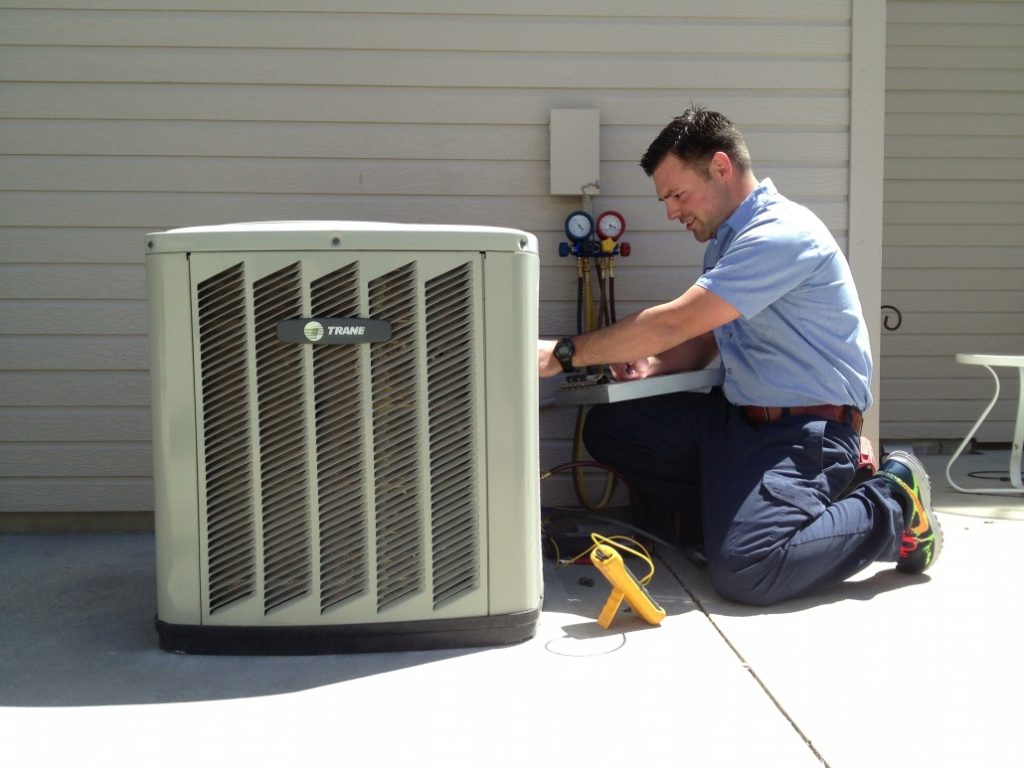 Clogged Air Filters
Dust can build up in the filters, reducing the volume of air that can pass through them. This makes for additional work for your unit. Filters should be cleaned or replaced. This is the type of repair that most people can tackle.
Low Refrigerant Level
Refrigerant is necessary to cool the air that passes through the unit. Refrigerant can leak. When this happens, it needs to be replaced by a certified hazardous materials technician.
Frozen Evaporator Coil
The evaporator coil should not be frozen. If it is, you need to get an engineer to sort out the problem. If your unit is pumping warm air and is running non-stop, that is an indication of a frozen evaporator coil.
You can avoid many of the problems associated with air conditioning by having and annual maintenance in place with a certified HVAC technician. Depending on how heavily your system is used, this involves your HVAC technician making one or more scheduled visits to check out your system each year.