Most of us think that furniture and electronics are the only important things that need extra care when moving. A lot of people often overlook other things such as pillows, curtains, blankets, and rugs.
Soft goods can accumulate dust and mould if they are not packed properly. That last thing you want is a smelly carpet after a long move.
Soft goods like curtains, bedding, drapes, rugs, towels, blankets, and linens are prone to menaces like mildew, insects, and dampness.
So today, we've compiled some helpful tips from Cargo Cabbie on how to pack soft goods correctly.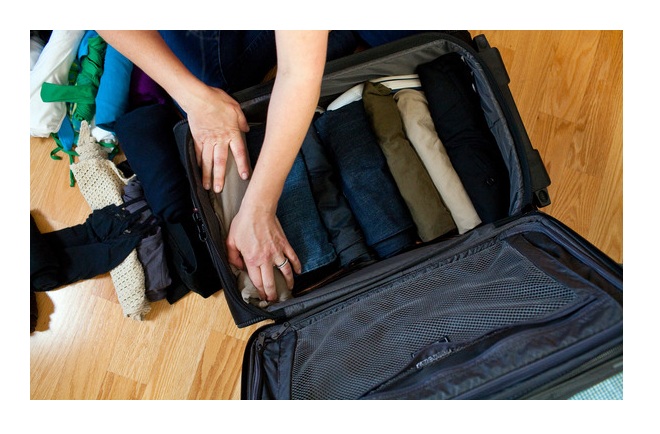 Rugs
Rugs must be vacuumed and cleaned before rolling and wrapping them in plastic for added protection. If you had your carpet cleaned by professionals, you could leave them rolled.  This tip for soft goods can make your new house clean and free from bugs.
Linens and Bedding
Packing linens and beddings without special preparation can result in bugs, mold, and moisture, which can damage your soft goods. Use large plastic bags in packing your linens and beddings then place them in boxes that have been lined with clean paper.
Place special mattresses in cartons to make sure that they are safe and clean during your move. After packing your clothes and bed linens, you can put pillows inside bureau drawers or use plastic bags to pack them together with matched bedding.
And lastly, when packing, don't forget to put on one side extra blankets and towels. These extra blankets and towels can be used in packing other things such as dishes or to pad boxes.
Blankets and Towels
You can pack your blankets and towels the same way with your bedding and linens, but they can also be used for packing other things. Just make sure to set aside some of these soft goods to help line your boxes as necessary.
Pillows
Pillows you're not planning to bring with you in your car can be placed in dresser drawers or big plastic bags together with your bedding and linens.
Drapes
Curtains and drapes can be folded long way and pinned using a padded hanger. After which, you can put them in wardrobe boxes, and they will be wrinkle-free, and all set to be hanged at your new house. On the other hand, you can iron them, fold them and put them inside plastic bags, handling them the same way you handle your linens and beddings.
If you require a moving company in Toronto, contact Cargo Cabbie today.