The promotion of a brand or products via one or more electronic media is generally known as digital marketing. It is different from traditional marketing. A company or organization uses various methods and channels to analyze the marketing campaigns in order to understand what is popular in the market and what is not. Digital marketing is also gaining popularity as a career option.
One frequently asked question of several digital enthusiast is that how to gain an entry in the digital marketing domain? One thing that should be kept in mind is that the ultimate path of getting a job in the Digital Marketing sphere and securing a successful position is not all about resume writing or cracking an entry level interview. It is a subjective process and can even be frustrating for many.
What is Digital Marketing?
The first and foremost step is to understand the discipline well. A mere interest in the subject won't help us to be successful in the long run. Digital Marketing is a sub branch of traditional marketing. It is a discipline that teaches the use of various mediums for communicating and showcasing the products of a company. The work of a Digital Marketer is to use internet for promotion and marketing of brands and products. Indulging in a sales conversation through various means like content marketing, PPC and SEO is one of the major responsibilities of a Digital Marketer.
The media most closely associated with Digital Marketing is the internet. Other useful media are wireless text messaging, mobile apps, digital television, podcasts, mobile instant messaging etc. The digital marketing spend of companies is rising on a regular basis as shown in the image which is also a reason why there is a huge demand of internet marketers in the world. The various disciplines of digital marketing include SEM, Online display marketing, E-mail marketing, and online video marketing amongst others.
Digital Marketing Training
The Digital Marketing domain is continuously growing and its rising popularity is putting the marketers to face new challenges. So, a trained digital Marketing trainee is the need for any organization or business. Taking a professional Digital Marketing training will help us to outstand as an employee. Many digital marketing courses have been introduced and designed with an aim to educate students in the field of Digital Marketing.
All this training and courses arranges for an evaluation process after completing the course and provides the students with a certificate which helps them in future to secure a good job. Such training generally includes a module made up of key learning materials, case studies and other valuable resources. The key learning materials are again divided as introductory, intermediate and advance learning. Various supplementary study materials are provided at each level and at the end of each level the students are encouraged to sit for a test to judge their won skills.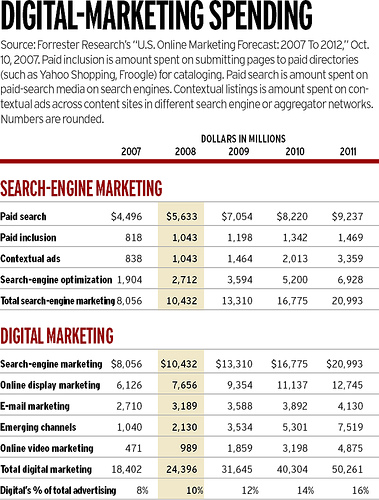 Grabbing an Entry Level Marketing Position
After completing a Digital Marketing course a young professional can apply to any of the available internet marketing jobs. These are highly paid jobs where a young professional will secure an entry level position initially. In order to grab the job successfully one should represent himself well from the very first go. It is very important to maintain the fine line between confidence and arrogance while appearing for the first interview.
Knowing the Industry
A candidate should know everything about a company starting from the company as a whole, the clients, the manager, the market place and most importantly the industry. Keeping yourself up-to-date by getting information about the market via the trade publication of the industry is also very important. In the modern era this is easy with the help of the media and internet. Knowing the industry inside out is now easy. We should do an initial research and keep a note of the available information before approaching for a job. An employer does not expect us to be an expert, but we should have knowledge about the present situation of the industry in a nutshell.
Conclusion
Once successfully placed in an internet marketing or digital marketing job one should learn the art of networking. This networking ability should also be showcased to the recruiter at the initial level. Connecting to online events both paid and free should be done frequently. Attending such events is helpful in, connection and sharing of new ideas.