A common design style that home buyers are looking for in a house is a modern look. One of the simplest and most effective ways to enhance the modern feel of a house is with a modern front door. A front door provides a first impression to visitors of what the person or family inside is like.
Modern front doors can be found to fit the exterior style of any house, as they differ in material, color, and hardware. The most common materials are wood, glass, stainless steel, iron, stone, or some combination of these materials. While modern colors are usually metallic or cool or natural colors, homeowners can use their front door as a place to add a vibrant color to their house palette. Modern hardware tends to be minimalist, according to ETO Doors, frequently consisting of long or over-sized stainless steel handles. These can be straight or curved and come in a variety of thicknesses.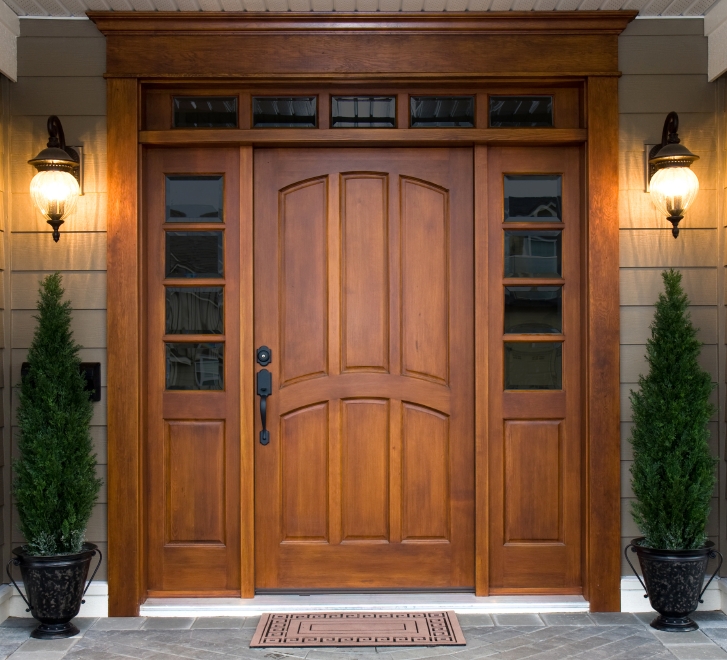 Many modern doors use a variety of materials to create contrast and visual interest. These styles include large glass panels framed in iron or steel, horizontal or vertical wooden slats laid over a metal slab, or a door inlaid with repeating geometric shaped windows. Modern looks range from minimalist to incredibly intricate, allowing for personal styles to be reflected in them. There are a variety of doors on the market, so the perfect one can be found for any home.