Phones falling in the mid-price segment are getting more popular than ever. A majority of market can afford them and most features are capable of giving high end phones a run for their money. One such newest launch is Moto G Turbo edition. Motorola unveiled its latest phone just two days back and has got the entire town abuzz with it. If you are eyeing this latest launch and thinking whether or not to go with it, here's what you need to know about it: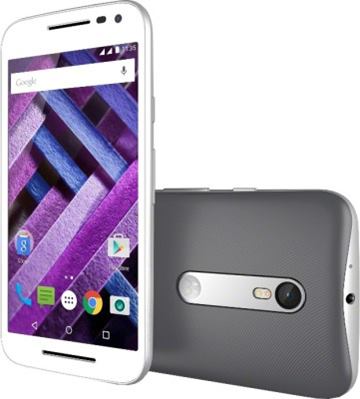 Stunning display
Do you struggle with your current phone to see the contents of your phone clearly under glaring sun light? Well, not anymore with Moto G turbo edition! The 5.0 inch smartphone has a HD display with 294 ppi to make your viewing experience as easy and incredible it can get. Play games and watch videos under any lighting conditions comfortably with the brilliant display! The smartphone is available exclusively on Flipkart. Don't miss on availing Flipkart coupons present on CashKaro.com to get the best deals while making purchases from there.
Turbo power charging
There's so much that you do every day on your smartphone. There are selfie sessions, photography sessions, heavy gaming sessions, long whatsapp chats, lengthy phone calls with dear friends, movie watching sessions and endless browsing on internet. All this means heavy drainage of battery. This is why Motorola has rolled out Turbo power charging in its latest phone.  The smartphone is backed up by 2470 mAh battery so that the battery lasts! Add to it the magic of Turbocharge! It gives up to 6 hours of usage just by 15 minutes of charging. It couldn't get any better for people who are constantly glued to their phone!
Fabulous camera
If there's one aspect which people won't ignore while purchasing a phone today, it's the camera! For many, the camera quality alone is the deciding factor for their purchase. Knowing this, no brand is leaving any stone unturned to provide the best possible quality. Moto G turbo edition has a 13 mega pixel quick capture rear camera. This means missing on no moment to capture your memories. The rear camera is also equipped with enhanced software for quick image capture and better image stabilization. The front camera has 5 mega pixels which is decent enough to take clear selfies and video calling. If you were expecting more mega pixels for the front camera, it's better to check out selfie based smartphones. Do use ebay coupons while making your purchase to get discounts as well as Cashback.
Blazing fast performance
Multi-tasking is the need of the hour and smartphones are no exception to it. Moto G Turbo edition is powered by 1.5 GHz Octa Core Snapdragon processor and 2 GB of RAM to give you an ultra-fast experience. It runs on the Android Lollipop v5.1.1 operating system. So switch on and off between different apps simultaneously without coming across any hanging issues. You will be in for a fast and smooth performance.
Water and dust resistant
Here's good news for the butterfingers! The Moto G turbo edition is water and dust resistant. It's also IP67 resistant. So the next time you are sitting around by pool side and chilling, don't keep worrying constantly about dropping your phone in the water accidently. Because it will be completely okay once it's dry.
Moto G Turbo edition smartphone is blessed with incredible features in just all aspects! Make up your mind before the stock gets over!