Halloween really is such a fun time and, outside of Christmas, it is probably the most anticipated celebration on our calendar. The kids are always first in the queue for getting themselves sorted out, while the ladies always seem to be super prepared. It seems to me that all too often the guys are often overlooked so, whilst you are expected to get out there and join in, sometimes you just lack the time and inspiration when it comes to finding good men's Halloween costume ideas.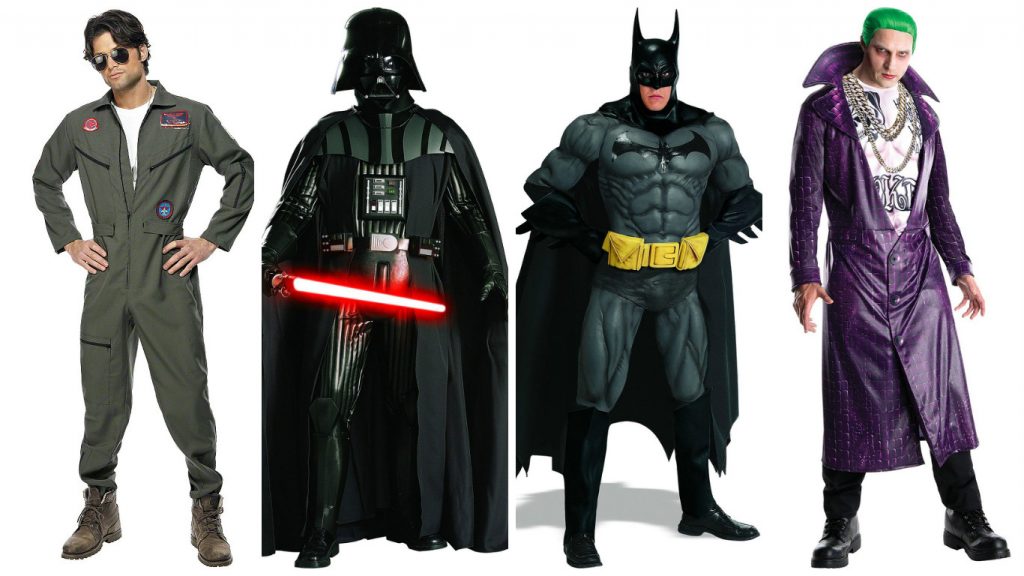 There are some great ways to dress up for Halloween if you're a man, and if scary outfits are not to your taste, then maybe you might prefer a costume which shows off your buff bod. How about Avatar? All it takes is some blue body paint and props. Just imagine yourself swinging through the jungle like a modern Tarzan. Or you could just go as Tarzan! He had a new movie recently, so his minimalist approach toward wardrobe wouldn't look out of place in a modern party setting.
Does riding into the danger zone sound like more of a thrill to you? Do you like the idea of signing up to the Navy's Fighter Weapon's School? The Top Gun Men's Flight Suit is a costume that will turn every lady's head. It shouldn't be hard to find with a Goose or Maverick name tag and aviator sunglasses to complete the look!
https://www.youtube.com/watch?v=vwBbrngafl0
Another movie with a character that makes for a great costume is Darth Vader. This one has been very popular for years and still is, what with the release of a whole new wave of Star Wars movies. Get the costume with the mask, chest piece and cape – you'll be the life of the party. There are even masks that change your voice to sound very Darth Vader…ish! If you're going out with a group of friends, have some dress as Stormtroopers and recreate that epic entrance scene from A New Hope.
Hiding your identity seems to be a very popular idea this year. Besides Darth Vader, ideas for other mask wearing superheroes would include that Dark Knight – Batman. Batman costumes really personify the caped crusader and show off a good 6 pack nicely (it's moulded into the suit, so no need to waste time working out!)! Now all you need is a Batmobile!
Of course, if it's a Gotham City Halloween party you're headed for, there's no end to the costume ideas from that source. If you don't want to save the day as the superhero, there's no shortage of villains to portray. And one of the all time favorite villains is The Joker. With so many versions of The Joker, from the animated series to the recent Suicide Squad film. Dig through your closet; you might find that you have a good part of that costume right there.
With all of the cool men's Halloween costume ideas that are available, you are sure to be spoiled for choice this year!