Planning a vacation? If you want to maximize the fun element and have the vacation of a lifetime, then choose London as your holiday destination this year. You are sure to enjoy every single minute of your stay here say travel experts. You will soon find out why everyone must visit London at least once.
The capital of Great Britain is also the global capital of fashion, arts and of course entertainment. In many ways, London is a city with many contradictions as the conventional and the modern coexist wonderfully.
The Two Sides Of London
London is made up of two cities – the city of London, known simply as the city and the city of the Westminster which is home to the Parliament and many Government houses. The city or the Square Mile was the original Roman settlement. The Westminster is home to the Royal Family. Together they make up Greater London. Of course, the majestic Buckingham Palace is a must-visit place for every tourist but London has much more to offer.
London has some of the best party destinations, some great places to eat and jazz as well. Here is a list of the top London restaurants that you can visit to have a wonderful dining experience. In case you didn't know, London is the food capital of the country, so you could have a tough time ranking the restaurants here because everyone has some USP to offer.
Top London Restaurants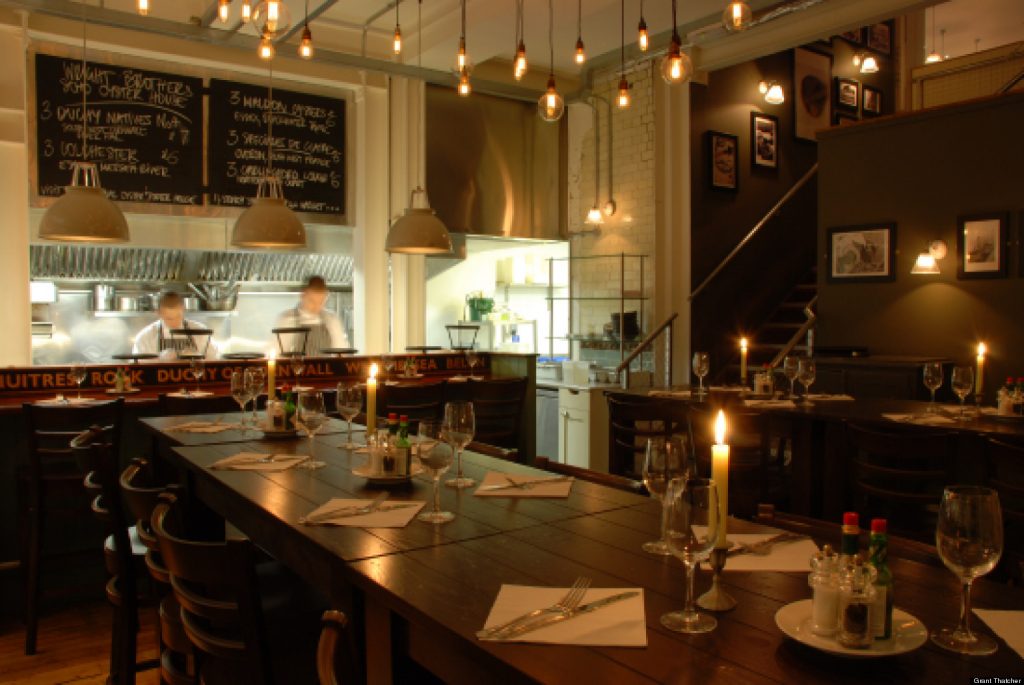 The Dairy located in South London serves everything from a tasting menu in the evening, to a variety of brunch items. The popular Italian restaurant Murano in Mayfair is famous for its wood pigeon with cocoa beans and pancetta which it has been serving since 2008.
Mayfair is also famous for The Greenhouse which serves unique desserts like chestnut and with honey and the extremely popular Guinness ice cream. Another restaurant that's famous for its range of innovative dishes is the Ledbury at Notting Hill while the Hedone in Chiswick has a widespread menu of exotic dishes. The Hibiscus is acclaimed as one of the top London restaurants, known for its experimental flavour combinations.
What Central London Has To Offer
The restaurants in Central London are equally famous for their gourmet delights. Some of the top names in dining that you should visit when you are in this part of the city are Restaurant Brasserie Zedel, Oxo Tower, Rules, Portrait, and of course the iconic London Steakhouse.
Dining Trends
Dining in London can be a food connoisseur's delight as there are many restaurants that offers gourmet food that can offer a culinary experience that's simply out of the world. There are restaurants where the menu is made exclusively of dishes made from smoked or fermented ingredients. One trend that is catching up in London is the ubiquitous small plates dining. You can taste a variety of high quality food from kitchens that have a crowd of talented chefs, perennially on their toes, trying to deliver the best, and on time too.
If you dig barbeques, there are exclusive restaurants that serve a variety of them with many types of sauces, herbs and seasoning. London also offers a number of themed restaurants where you can go for your favourite food at prices that won't burn a hole in your pocket.
Must Visit Destinations
While food is definitely one of the key reasons why London attracts droves of tourists from across the globe, there are many other things too that can grab your attention. The Change of Guard, Thames River, London's Eye, Trafalgar Square, West Piazza and the street markets at Camden and Greenwich are all places that you must include in your itinerary to make the most of your London visit.