Poor Wi-Fi is one of the problems of the modern age. There's nothing worse than setting up to work in a nice café, only to find out that their Wi-Fi is patchy and drops away constantly. And even worse than that is finding out that there is no Wi-Fi at all.
But not to worry. If you find yourself in dire need of a Wi-Fi connection, there is a solution: you can use your phone as a Wi-Fi hotspot to connect your computer or tablet to the Internet. A phone is not an ideal device to type a project or download files, but sharing Internet between devices allows you to work comfortably, no matter where you are. This process is called tethering, and once you know how to do it, it's a cinch to set up.
Before you get started, though, you should be aware of some possible issues with tethering – also known as Internet sharing. Not all providers are happy for you to use your phone as a Wi-Fi device, so if you find the tethering options missing from your smartphone's settings menu, there is a good chance that your provider has disabled them. If you still want to tether your phone, then you could contact your provider and see if you can add a tethering option for an extra fee. Otherwise, the only solution would be to switch providers, or, alternatively, invest in a different kind of a mobile Internet connection – like a 3G or 4G port. A portable Wi-Fi hotspot is another solution, as is a tablet with a 3G or 4G connection.
There is another danger in using your phone to provide the Internet to another device. A computer or a laptop uses Internet traffic differently than your phone. Where your smartphone will be economical with its traffic usage, a different device might download more data. If your computer automatically plays media or installs software updates, this can quickly eat up all the data allowance on your phone, leaving you to pay exorbitant fees, or worse, facing a ban from your provider. So it's always a good idea to look into the traffic allowance on your plan and to familiarize yourself with your provider's rules about using your phone for Internet sharing.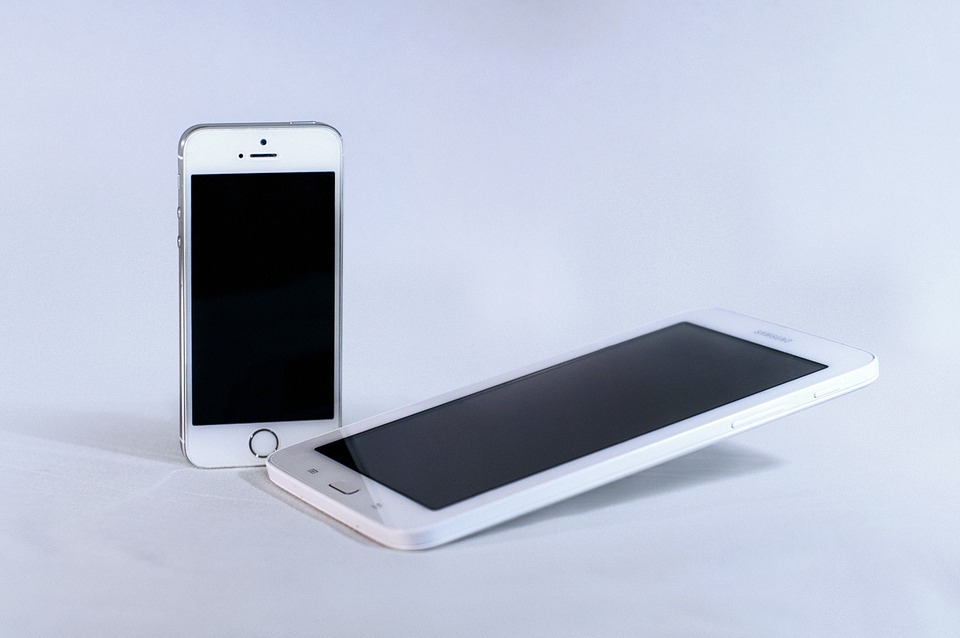 Make sure you secure the connection with a password to protect other people using it – otherwise this could deplete your data allowance without you even knowing it. Once you've entered your password the first time, your device will simply remember it, so it's an easy and very worthwhile step to take.
It is also advisable to use a special app to monitor the traffic on your phone, to avoid serious problems down the line. And it's a good idea to disable automatic updates on your computer or tablet while you're using your phone in this way.
If there are no issues with your contract and you want to turn your phone into a portable Internet hotspot, then simply follow these instructions.
For iOS Devices:
These instructions work with iPhone 4, 4S and 5.
Go to your phone's settings and tap General. You should see a "Personal Hotspot" option in the menu. If it's missing from the menu, contact your provider to find out why.
If you tap "Personal Hotspot", you should see a sliding bar, which enables you to activate your phone's Wi-Fi hotspot feature. Slide the bar to "Yes", and take note of the name of your network (this will be the name of your phone), and the password underneath that.
Next, search for Wi-Fi networks on your computer as you normally would. Your phone's network should show up in the menu. Select the network, and type in the password you see on your phone – and that's it, you're free to browse!
For Android Devices:
This process should be similar for most Android smartphones, though there may be some variations.
Go to the settings menu from the home screen, and then select "More…"
Tap "Wireless & Networks." In the next menu, select "Tethering & portable hotspot".
Activate "Portable Wi-Fi hotspot" by ticking the box next to it. Edit the network name and choose a password in the "Portable Wi-Fi hotspot settings."
Next, simply look up the Wi-Fi networks on your computer or tablet as you normally would, and connect to your network using your chosen password. It's that easy! Browse responsibly, and keep an eye on your traffic usage!