This article outlines the steps involved in the roof restoration process, and the benefits homeowners receive from having their roofs restored. If you require more info about Roof Restoration in Sydney we are happy to discuss it further.
What Is Roles Roof Plays in Your House?
The roof of your home plays important aesthetic and functional roles in the design of your house. The roof puts the finishing touch on the look of your exterior and is one of the first things that people see when they approach your home. In addition, your roof protects your home, keeping out rain, wind and snow and helping to regulate temperatures indoors. If you have an older home, a roof restoration can help to improve both the appearance and function of your home for great results.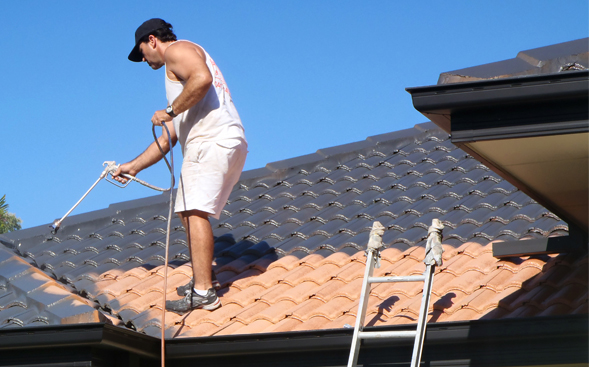 What Is Roof Restoration?
A roof restoration is a home improvement job that involves cleaning a roof to make it look like new, repairing it to address any wear and tear or outright damage and then re-coating it to protect it from the elements. Any type of roof from one with concrete tile to iron to terracotta tile to asphalt shingles can be restored by an experienced roof contractor.
Why Restore Your Roof?
There are many reasons why you might want to consider having a professional contractor restore your roof. After a restoration, your roof will function like new, reducing the risk of leaks that can result in costly structural damage. Your home will instantly look better after the cleaning, repairing and sealing are complete, and the process often increases home values, so that they can be sold for more. The protective coating that is added to the roof helps to prevent the growth of moss and mould and reduces water absorption, which can slow down future wear and tear on your roof and protect your home for years to come.
What's Involved with Roof Restoration?
Each roof restoration is slightly different, but nearly all projects involve some basic steps, including:
– Pressure washing the roof to remove stubborn dirt and debris
– Replacing the bedding that holds any gables or ridge caps in place
– Applying a rubberised compound known as pointing over top of the bedding to enhance the appearance and durability of ridge caps and gables
– Replacing any cracked or damaged tiles or shingles
– Removing debris from the roof and the guttering
– Priming, sealing and then coating the roof
How Long Do Results Last?
Most roofs can be completely restored with just 2 to 4 days of work. The length of the job will depend upon the condition of the roof, its type and its size. While the elements will begin to act on your roof as soon as a restoration is complete, the results can last for 10 to 25 years when the high quality products are used to perform repairs and re-coating.
The benefits of roof restoration are many, and the cost of having the job done is more affordable than you think. To learn more about roof restoration services and find out how the process could benefit your home, contact Sydney Roof Restoration today. We'll be glad to answer your questions and can even provide you with a free quote for our roof restoration services.